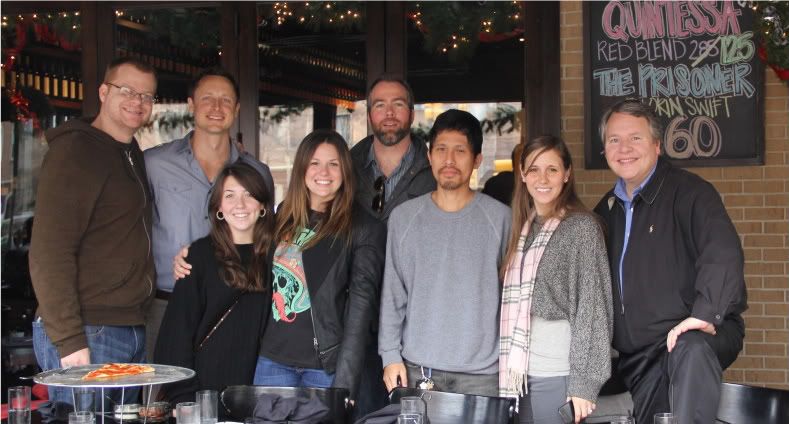 We had an impromptu lunch today at Coalvine's with a few of our co-workers and Reid's beautiful daughter, Story.
Justin had to be special and get the eggplant, while the rest of us had pizza.
You might remember the gorgeous Laura from
this post
.
The "white special" is a must order when selecting pizzas for a group.
I mixed it up a bit with spinach and "salad" grilled chicken. (Normal chicken on their pizza is thinly sliced and under the cheese. The chicken they use on their salads is chopped and they'll put it on top.)
Jun's giving me payback with all the pictures I take of him.
Coalvine's is still one of my absolute favorite restaurants. Paul and I caught ourselves eating there three times in one week!
Here's to great friends and delicious food.
Love, Sarah