This is one of my favorite dresses. I found it at an estate sale and I think I only paid about $30 for it. I haven't put it on since my Oscar watching party last year and it fit a little tighter this time around ...but I think I kinda like it.
Walking around Fair Park in a glittering 80's gown at 8:00 a.m. we turned a few heads. They were setting up for the Texas State Fair and a couple of people asked what the heck we were doing. I just told them I wanted to get dressed up and take some pictures.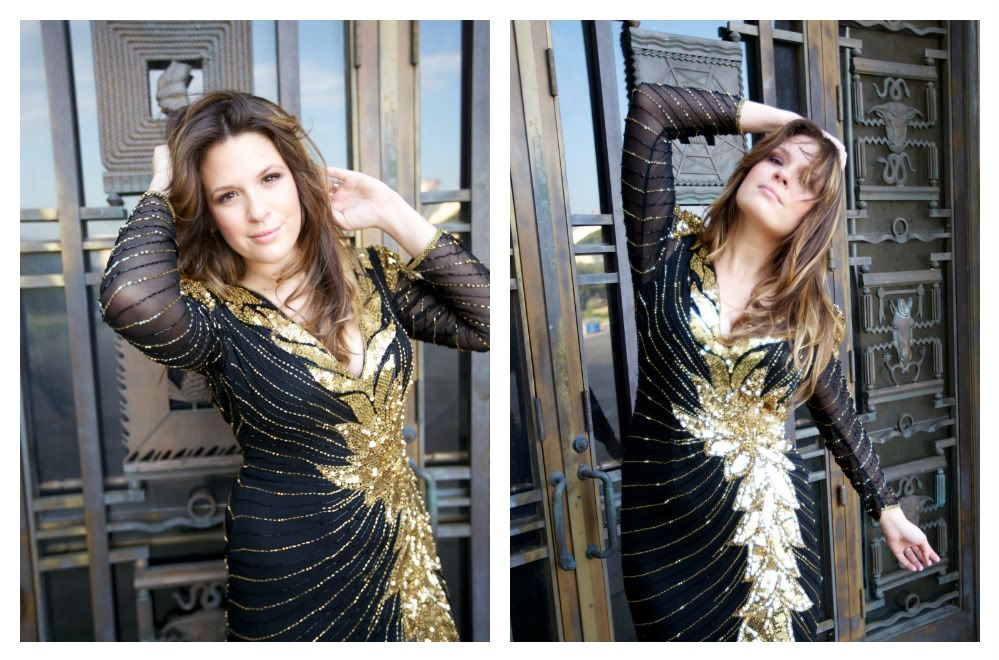 So, I've been doing these "outfit" posts for almost two months now and it's been interesting on the feed back I've been getting. Some people love it and actually look forward to my posts each Sunday night. Others aren't too fond of me posting about what I wear and would rather I stop. But to that, all I can say is that I'm having a blast doing this and in this world you're not going to please everyone, so might as well do what makes you happy.
Never complain. Never explain. - Katharine Hepburn
Love, Sarah